Pizza Oven Table
Finished Piece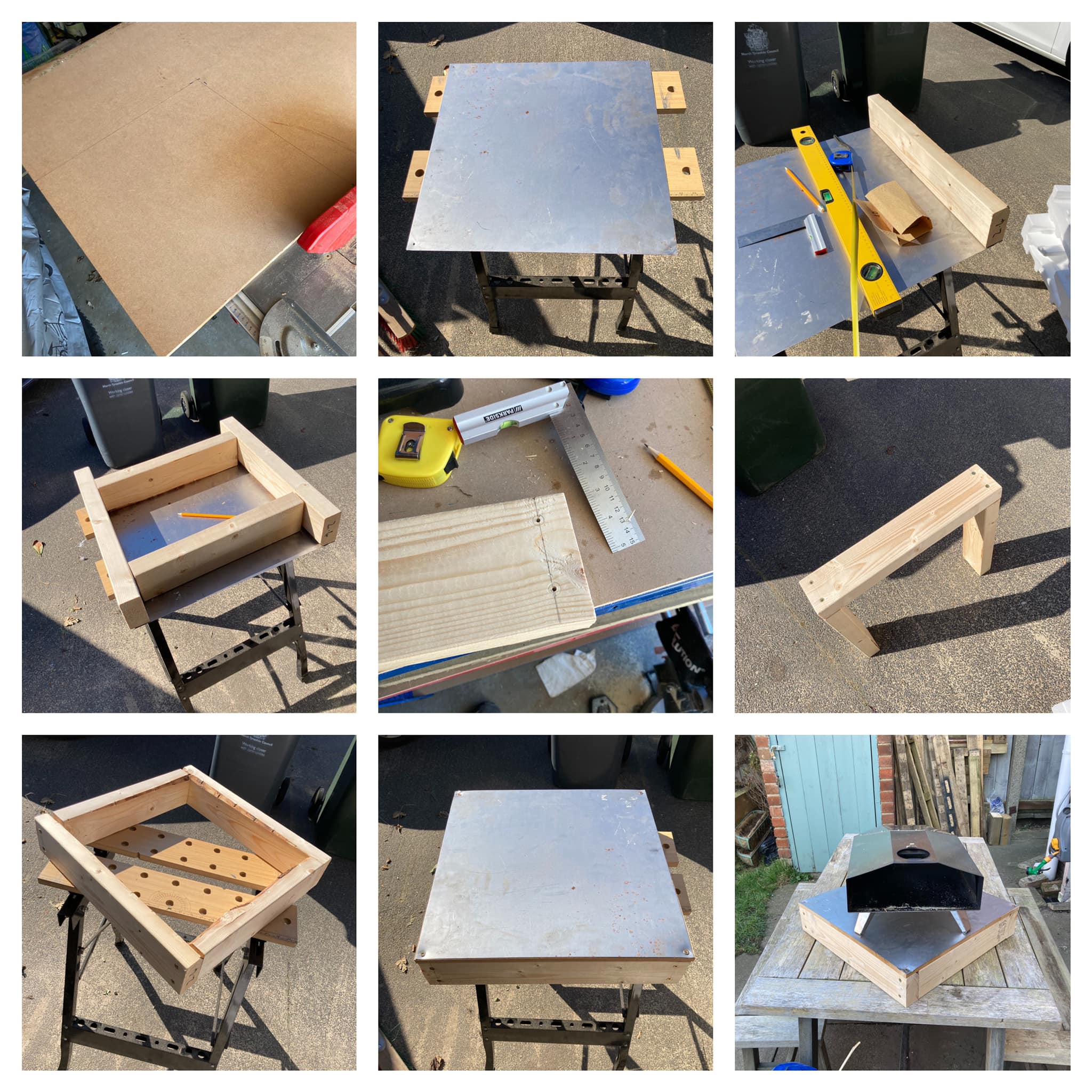 Details
Build Date: 26th March 2022
Approx cost: < £20?
Craftspeople:
Materials
2x4 - 2400mm
mdf - 5mm 50mmx50mm
Metal sheet - 1mm 50mmx50mm
screws
Tools
Evolution mitre saw
table saw
Drill
Photos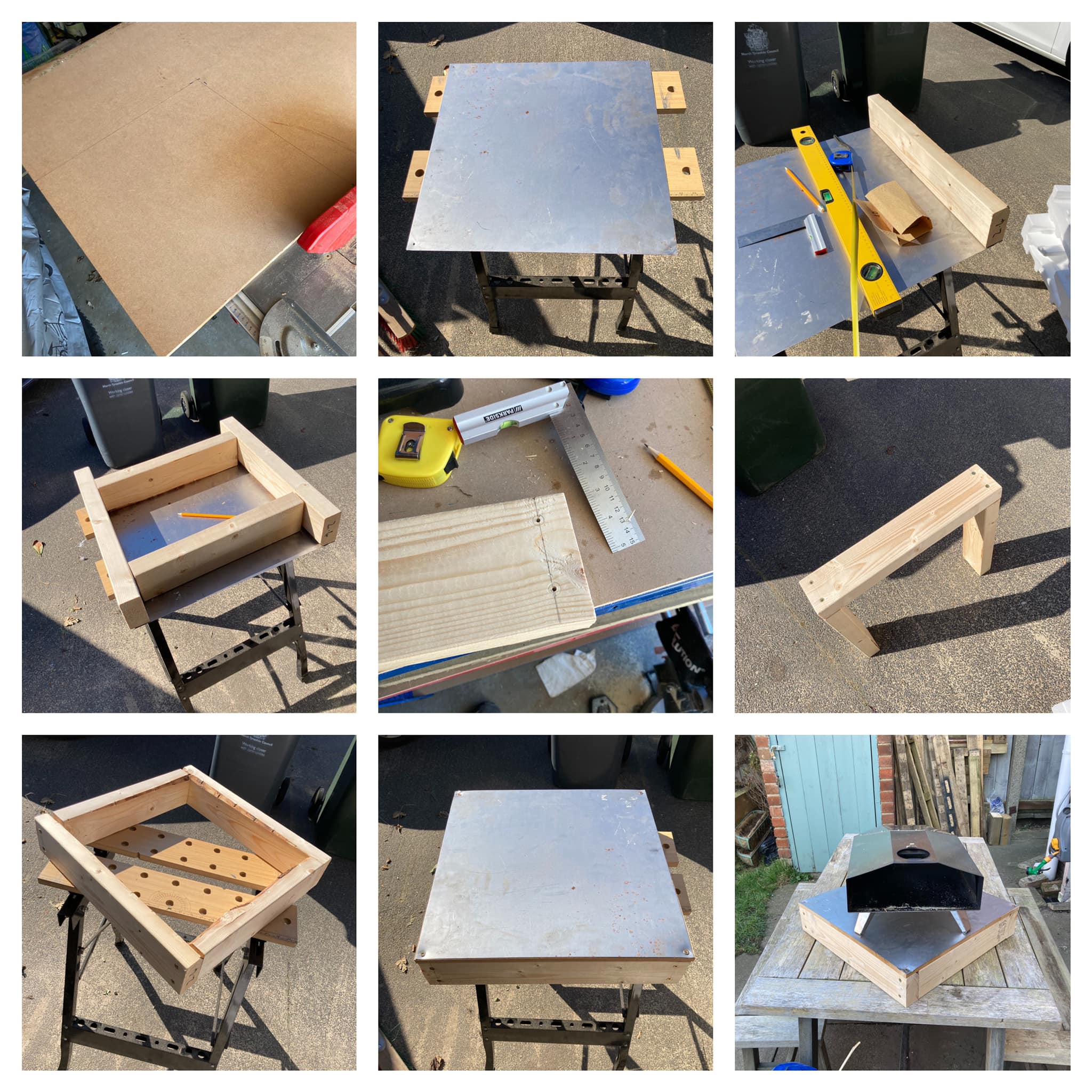 Process
Cut a sheet of mdf to 50mm x 50mm.
Drill a hole into each corner of the metal sheet.
Cut two pieces of 2x4 to 50mm each.
Cut two pieces of 2x4 to 40mm? each (diff in length to make square)
Measure half way from edge of end piece.
Drill pilot holes on each end.
Screw together.
Lay MDF on top, then sheet metal on top.
Screw into base.