Coffee Table
Finished Piece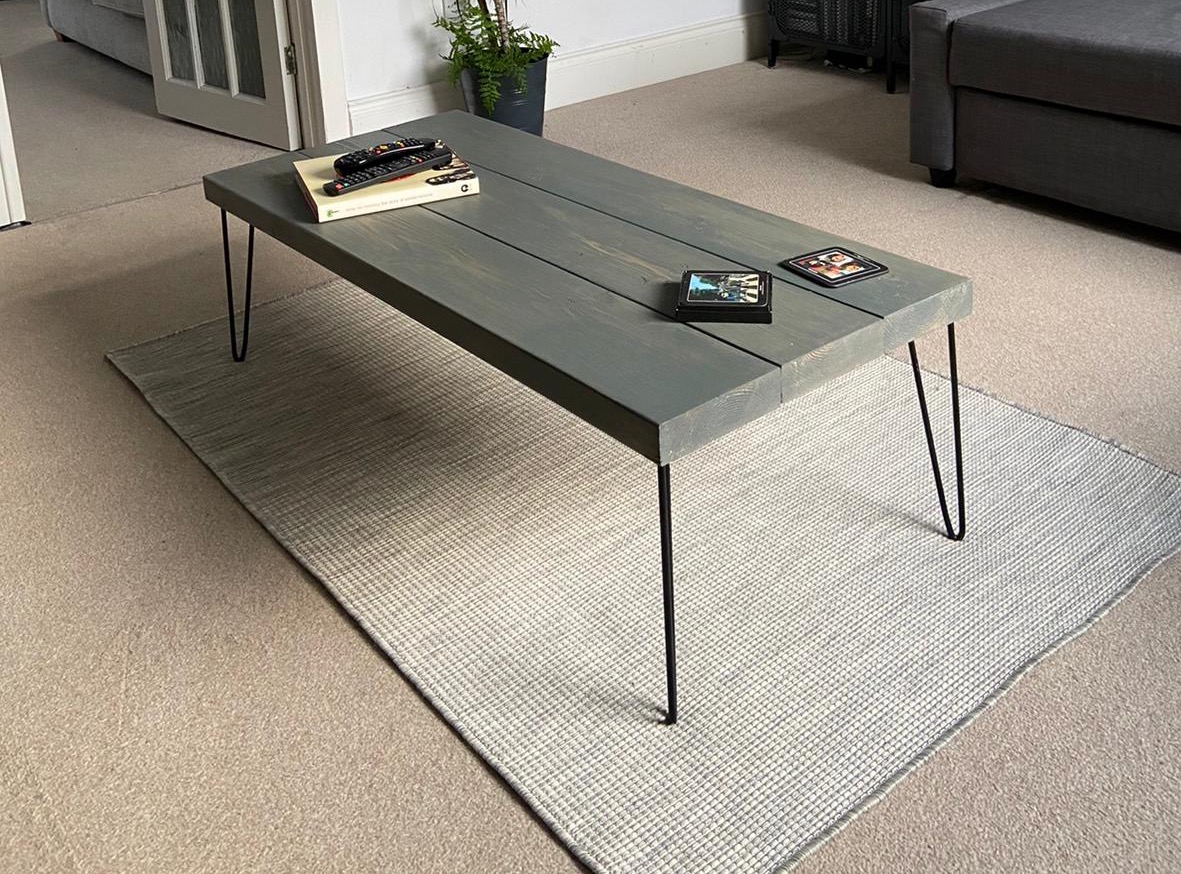 Details
Build Date: Sept 19th 2020
Approx cost: Other than screws everything was spare.
Craftspeople:
Alex Hedley
Jonathan Hedley
Philip Hay
Materials
4x Hairpin Table Legs
3 pieces of wood
Mini cross pieces (fence timber)
Wax
Grey paint
Black spraypaint
Screws
Tools
Evolution mitre saw
Drill
Screwdriver
Sandpaper
Photos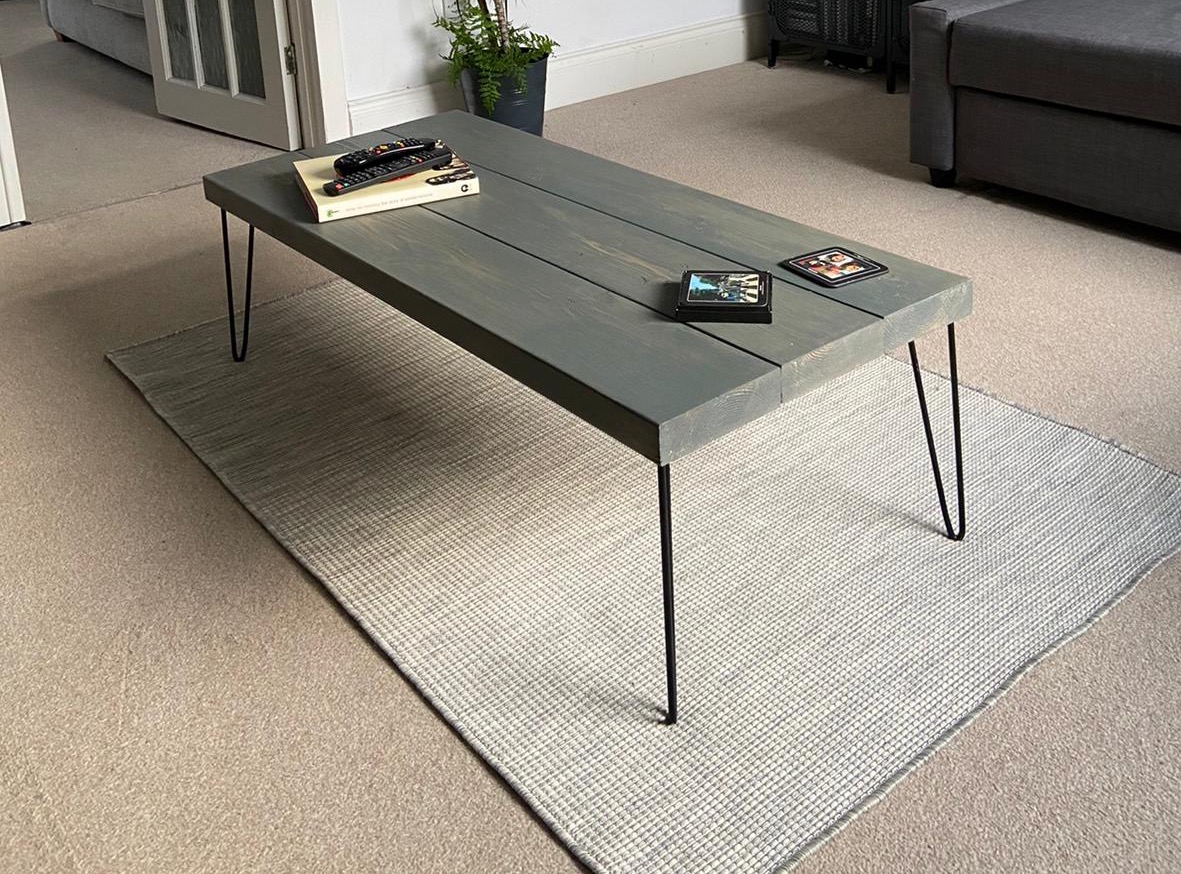 Process
Cut the three main pieces of wood to the same size.
Screw supporting pieces between all three and a cross piece.
Sand down
Paint
Wax
Attach legs.